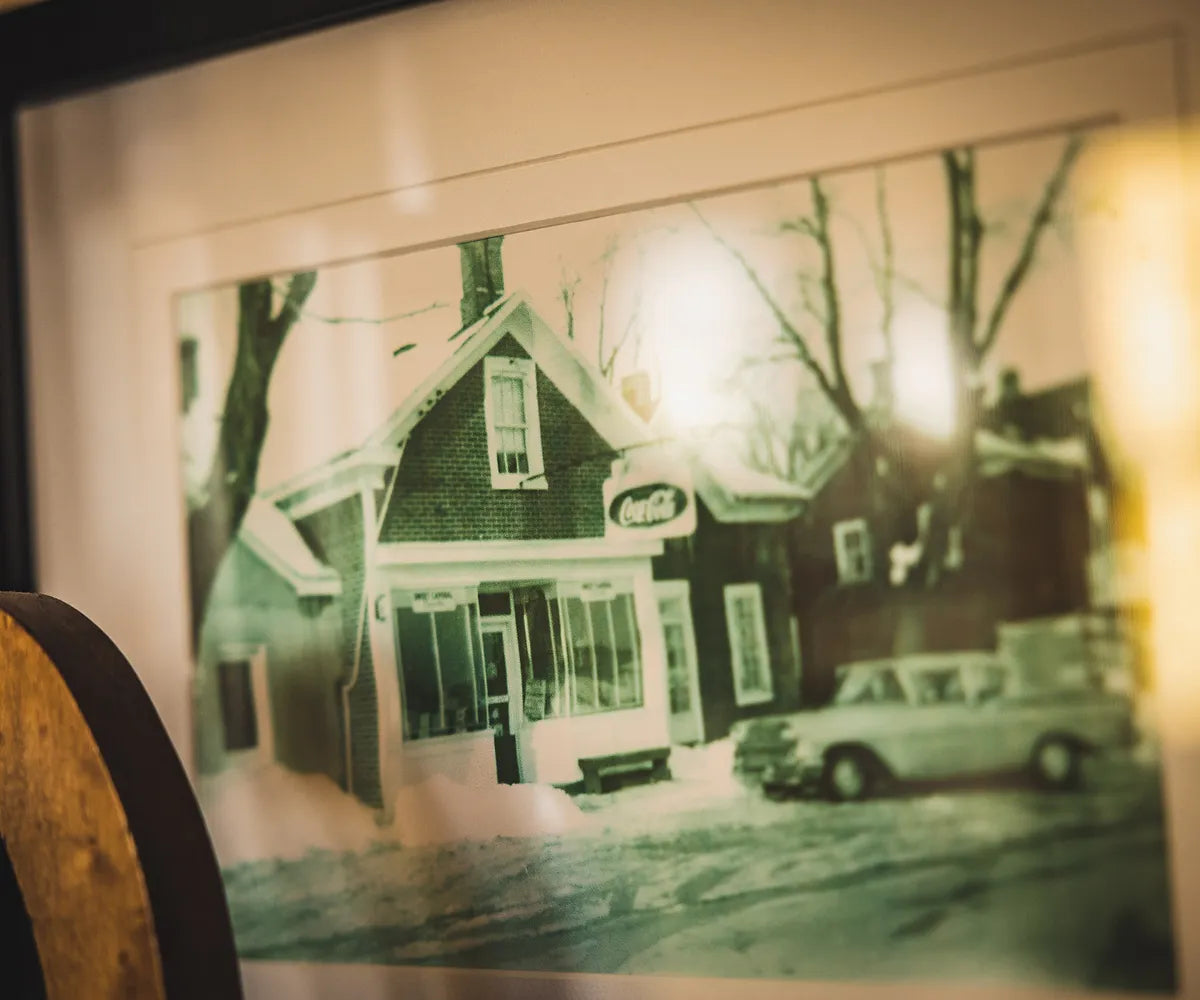 Rosemont
Step into the charming and historic hamlet of Rosemont, Ontario. A place that's perfect as a day trip destination or as a place to stretch your legs and have a delicious meal on your way out of town. Rosemont truly is a hidden gem for travelers of County Road 89. 
We invite you to explore locally sourced organic goods at the General Store & Kitchen and enjoy a warm meal at The Globe Restaurant. While you're here make sure to stop by Rosemont Hall to see what community events are taking place. We have something for everyone. 
Rosemont truly is a unique and beautiful collection of properties that are just waiting to be discovered. Experience the heritage and culinary creativity of this one-of-a-kind destination in Rosemont, Ontario. 
Rosemont General Store & Kitchen
The General Store has been part of the Rosemont community since 1861 serving as the town mercantile and post office. Stop in for a delicious coffee and fresh baked treats that are lovingly made on site. Explore our selection of wares made by local artisans, Canadian goods, and carefully curated British imports. Come and experience the General Store's continued tradition of highway hospitality. 
Don't forget to try our signature tarts or grab a pre-prepped meal if you're in a hurry! Open Daily
The Globe Restaurant
Take a step into history by enjoying a delightful meal made with quality ingredients from local farmers and foragers. The Globe Restaurant is a beautifully restored heritage building that was originally a stagecoach stop and boarding house for the hardworking folks who built Highway 89. The character of the original inn remains an essential piece of local history. 
Visit us for Brunch or Lunch on Fridays, Saturdays, and Sundays from 10 am to 3 pm
Rosemont Hall
Rosemont Hall has been a cornerstone for generations of friends and families to celebrate their special moments. The historic Hall has been carefully restored and updated with classic décor to host artists, musicians, and special occasions. Join Rosemont history by hosting your next event here. Originally built in 1830 the Hall has remained a community gathering place for over 190 years.
Ask us about our catering & private event rentals that are available all year round.
Only a short drive from neighbouring town Alliston, Ontario. Find Rosemont nestled where Dufferin County meets Simcoe County, just North of Orangeville.
For explorers and adventurers, we're just a 13 minute drive from Hockley Valley, Mono Cliffs Provincial Park or the local Mulmur Bruce Trail access point.
Get out of the city! Come to explore the many local farms, sugar shacks, ski clubs and golf courses.
BY CAR
10-minutes from Alliston
15-minutes from Mono
35-minutes from Collingwood, Devils Glen
90-minutes North of Toronto